Embark on the ThermoTour, our annual pre-launch tour for the Thermo® campaign! The CCPA Group teams took part in various actions on the ground. The objective? To promote the Thermo® range to our customers and prospects.
Throughout France, temperatures have reached historic highs. It was therefore essential to train our customers and prospects in the Thermo® range of products, aimed at improving the thermal comfort of livestock during hot weather.
Techniday at UNEAL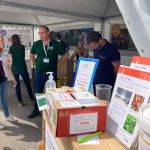 During this day, the CCPA experts were able to highlight our product for ruminants: ThermoPlus®.
A sunny and friendly day where we were able to present our thermal comfort solution to the farmers of our partner UNEAL. See you next year for the Thermo® 2023 campaign.
ThermoPlus® launched in Brittany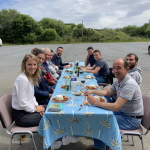 In May, CCPA's marketing and sales teams participated in the Thermo® launch at one of our historical customers.
The objectives? To raise awareness of the importance of thermal comfort in view of the hot summer season in the western part of Brittany. To demonstrate the effect of spices, contained in our Thermo products, on the body, which lead to sweating and then thermal comfort.
Launch of ThermoPlus® in the South West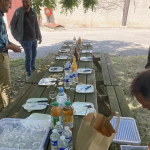 Continuation of the ThermoPlus® launches but this time in the South-West of France. The entire Ruminants department of our client was present for the occasion. It was very interesting!
The launch ended with a spicy picnic to kick off the campaign. Note that the THI was 76 during the meal.
ThermoPlus® launches in the Occitanie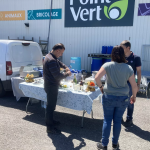 The ThermoPlus® campaign was launched in the Occitanie region at one of our most loyal partners with 4 meetings for 4 regions in the geographical area. Very interesting exchanges!
On the menu: presentation of the range, discussion about our products and a convivial meal based on spices to mark this new campaign.
Launch of Thermolyx, the lickable cube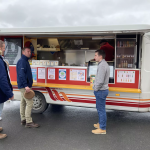 As part of a launch event at an agricultural trader based in the West of France, we were able to present our product Thermolyx. This product is a lickable cube that improves the thermal comfort level of ruminants.
The presence of a foodtruck with a sausage rougail on the menu was much appreciated and kept the teams warm.