In a context of rising feed raw materials prices, investing in animal nutrition during hot weather is profitable strategy.
The Consequences of Heat Stress on Production
Heat stress has a negative influence on the majority of zootechnical performance, including feed efficiency. By participating, for example, in the increase in FCR, it can amplify the impact of the increase in raw materials for breeders and production sectors.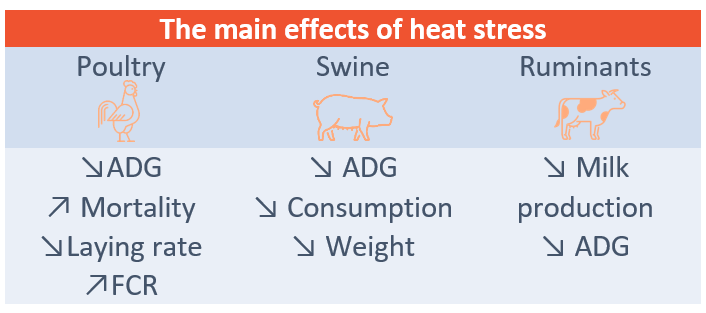 READ MORE. Thermal comfort measurement
Thermo® Nutritional Solutions and Their Break-Even Points
The use of Thermo® nutritional solutions makes it possible to support the thermal comfort of animals and their performance in the event of high temperatures.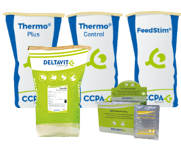 READ MORE. Economic losses due to heat stress
These solutions have a cost but they quickly pay for themselves. Below are these estimated break-even points for CCPA's Thermo® solutions in the context of estimated current raw material and production prices.
Thermo® solutions have thus enabled economic gains during these various trials, including by transposing the results in the context of tension on prices currently observed. The calculations presented here do not take into account other benefits such as reproduction, quality of products which can be also altered in hot weather.
The ThermoTool Application for an Assessment of Each Context
In the examples above, only the impact on one parameter has been evaluated. In a field context, the performance improvements observed are multiple (mortality, ADG, etc.) and reinforced.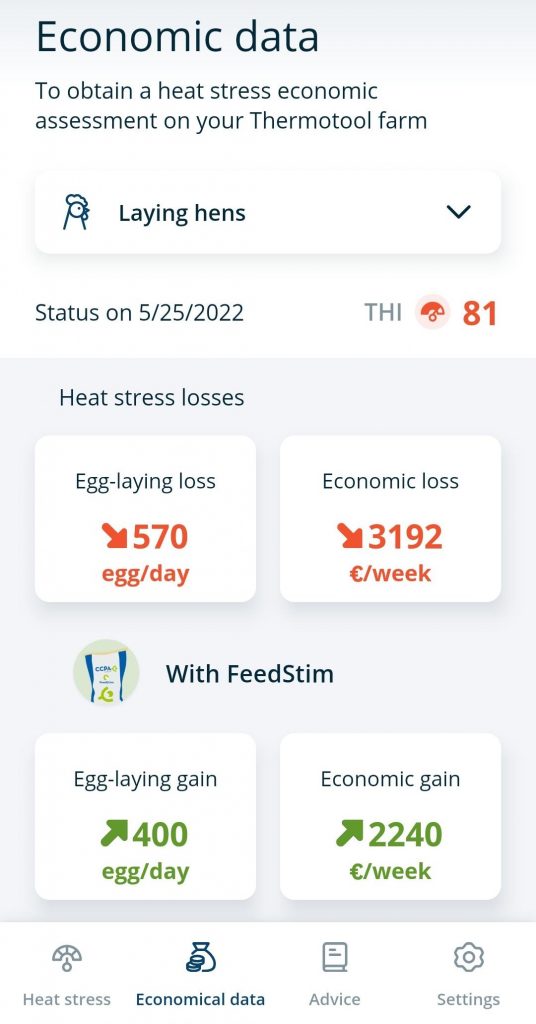 READ MORE. Thermo®Tool, the app that measures the thermal comfort of your animals
To obtain an assessment tailored to each context, the Thermotool application (available on the App Store and Google Play) has a custom calculation module.