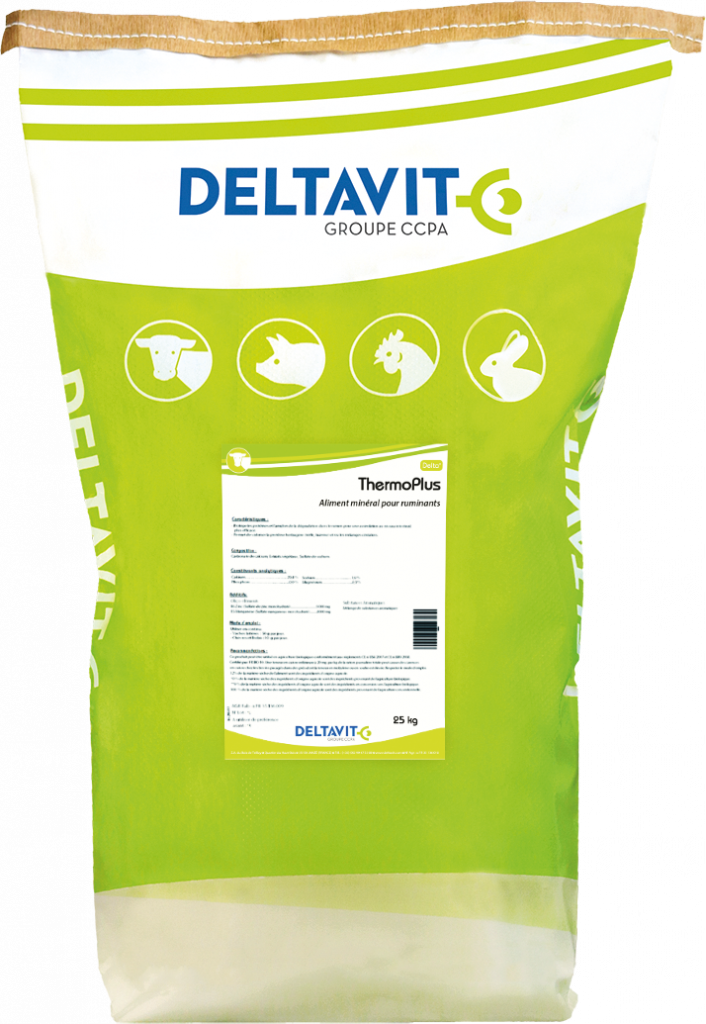 Why use Delta® ThermoPlus® ?
A recent study in the Netherlands has estimated that three weeks' exposure to heat stress per annum would cost approximately €270 per cow (Feenstra, 2017). Managing heat stress is therefore a real economic issue for the ruminant sector.
Heat stress impacts not only the welfare of livestock but also affects feed consumption and digestive efficiency. Growth performance, livestock health and milk and meat quality are impaired.
How it works
To support ruminants during hot and humid season, DELTAVIT has developed Delta ThermoPlus.
Delta ThermoPlus acts on the consequences of heat stress. It strengthens the natural systems involved in evacuating heat, offsets electrolyte and stimulates ingestion.
Delta ThermoPlus thus ensures comfort and welfare animal and therefore optimises milk production and growth performance.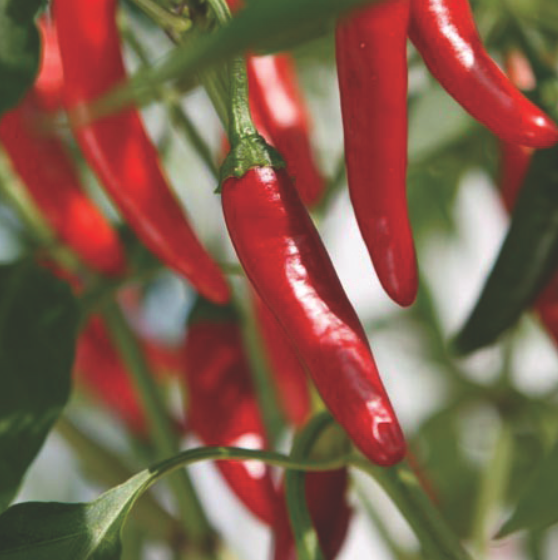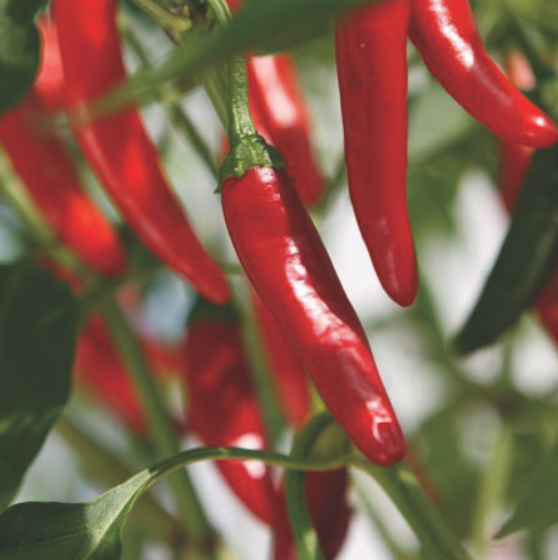 Supporting evidence
Proven efficacy in dairy cows
Improvement in dairy production (litres of milk)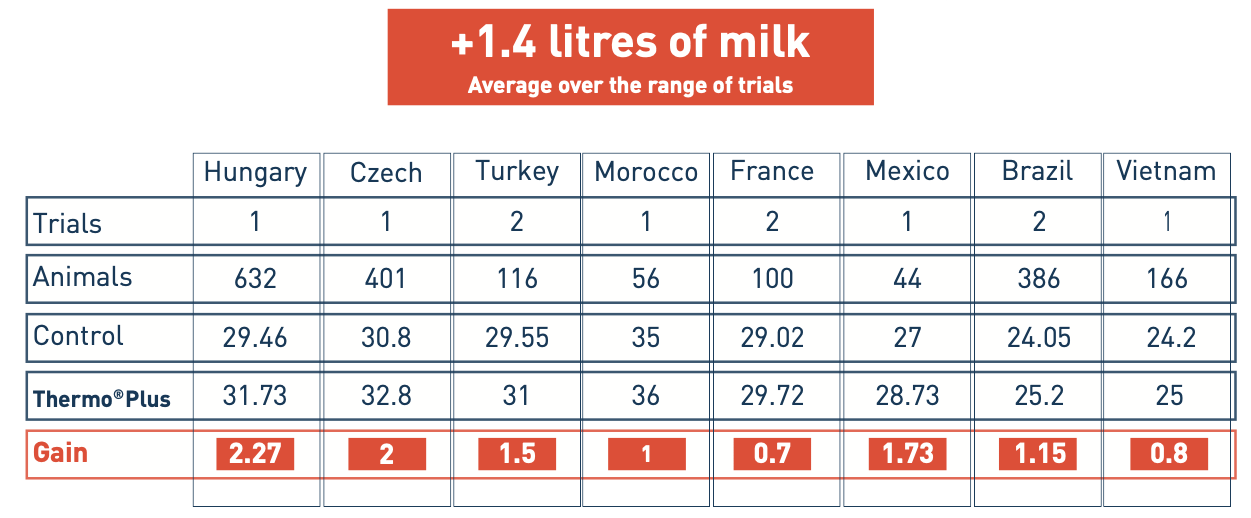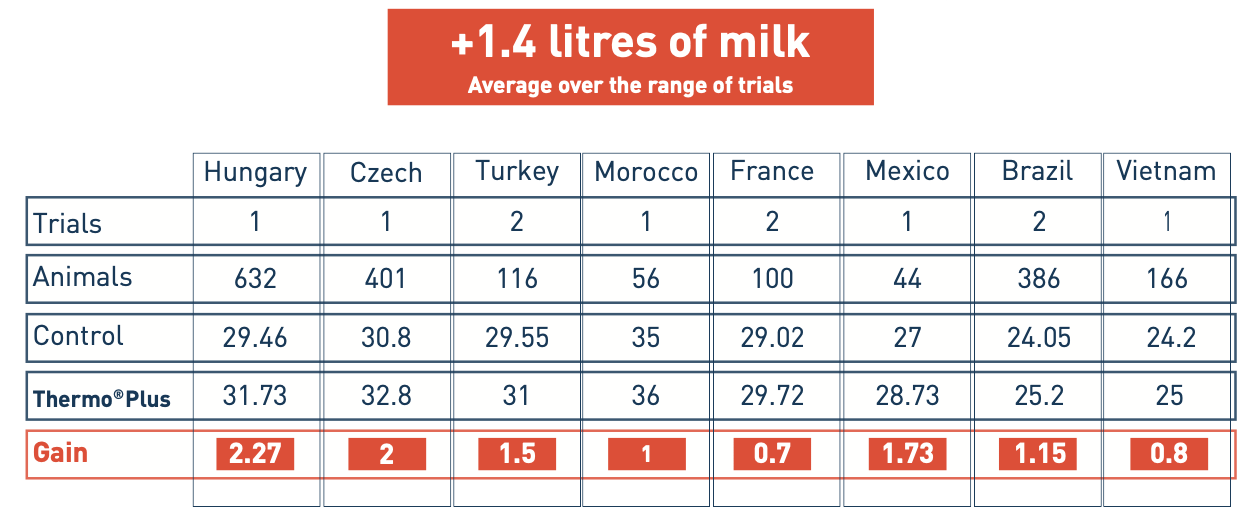 Proven efficacy in beef cattle
Improvement in growth (ADG in g/d)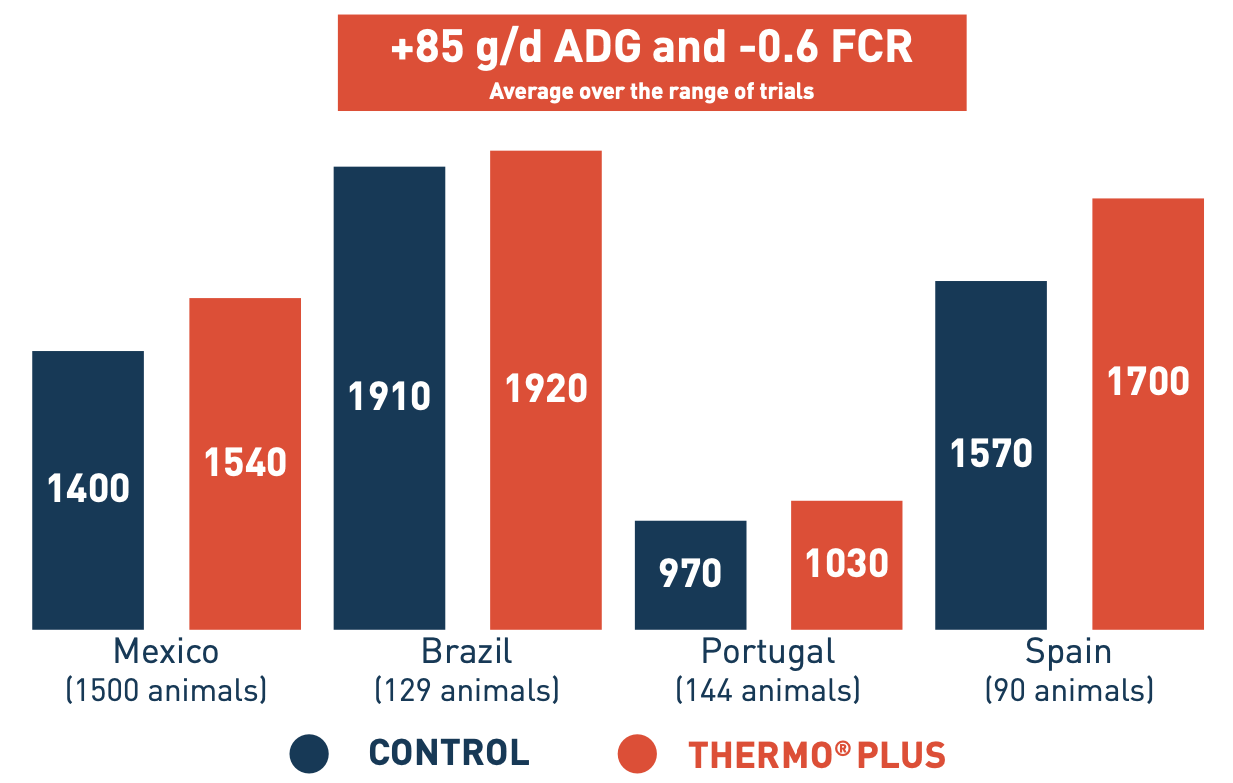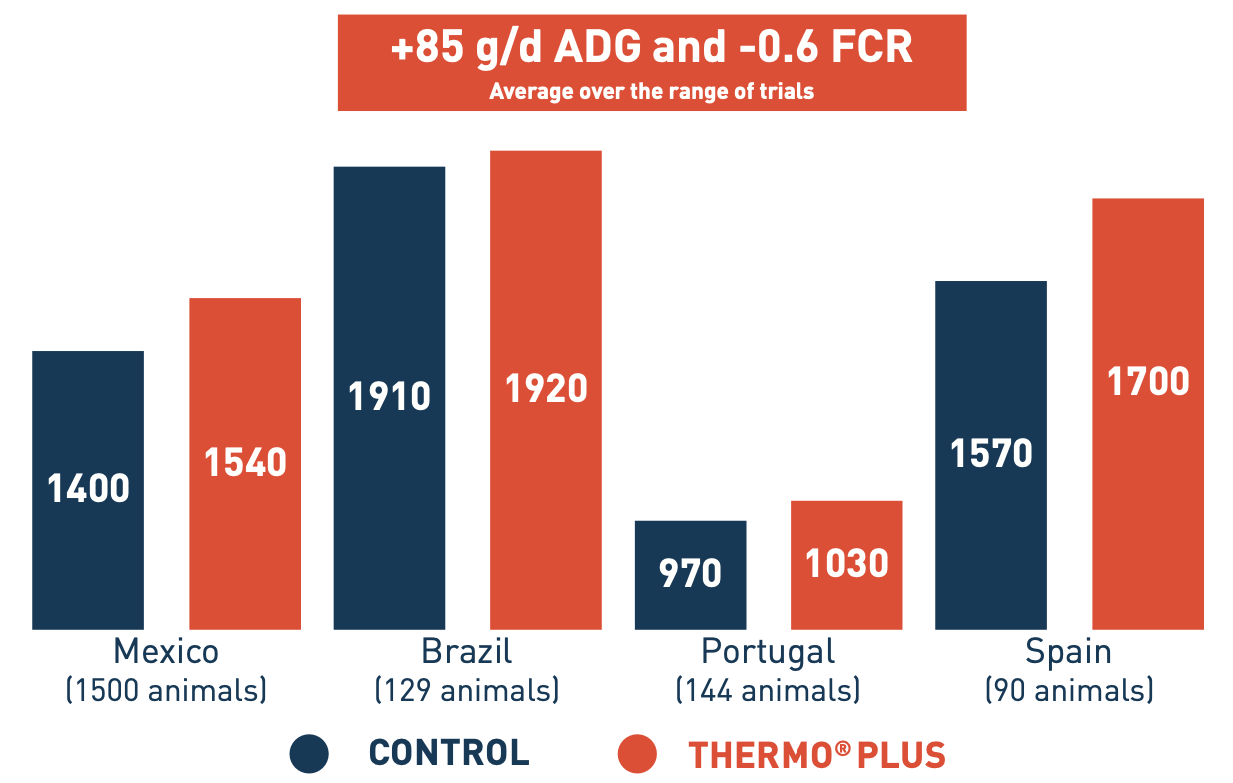 ---
Did you know?
As of 25°C and 60% humidity, cows begin to suffer from significant stress that manifests itself in:
A drop in dairy production and less of fat: 2 to 4 L of milk per cow and 2 to 4 g/L less fat content
A fall in ingestion: -5 to -30%
Signs of acidosis, lameness, mastitis
A drop in fertility…
The THI (Temperature Humidity Index) represents an indicator of the temperature and humidity levels. Above 71, performances decrease.
---
Composition and instructions
Active ingredients
Spices (including chilli and fenugreek)
Electrolytes (Na+, K+)
Green tea
Buffer (bicarbonate)
Usage recommendations
Mix ThermoPlus in the Total Mix Ration (TMR).
Start 15 days before the assumed periods of high temperatures, then continuously during hot periods.